Big Island Waste Services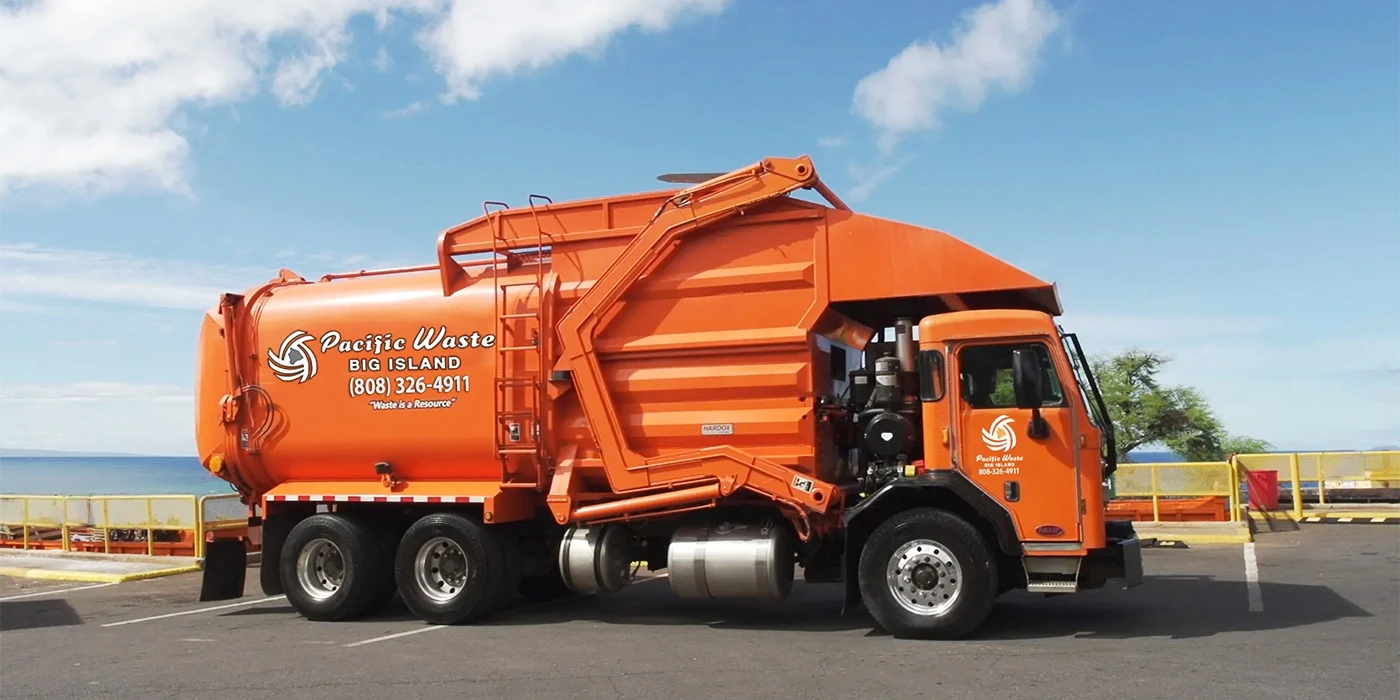 Commercial Trash Collection Services
Locally Owned and Operated
Daily trash accumulation is a part of life especially at commercial facilities and businesses. Pacific Waste has been in business for over 25 years.  We offer trash, recycling, and greenwaste collection services with a variety of container sizes serviced up to seven days per week.  We clean you up!
Our locally owned and operated business is fully insured and bonded for your protection. We offer you affordable prices, professionalism, and flexible scheduling options.
Our service area is the entire Big Island. No matter where you are, if you need trash pickup, let our competent employees assist you. Get in touch with us today for a FREE estimate!
Beause Pacific Waste bills commercial customers monthly in advance, you will receive an invoice at the beginning of the month for that month's service. More about billing and payments can be found here. Not sure where to start? We do! Contact our office to schedule an on-site evaluation to determine the best level of service for your needs that will maximize recycling and be the most cost-effective.
If you have any questions regarding your service, please contact Pacific waste's customer service department at (808) 326-4911 M-F 7am-5pm and Sa 8am-12pm or contact us here.
Locking lids are available for commercial bins 2 cubic yards and larger. There is a one-time installation fee and a monthly charge for this service.
Commercial customers may request extra pickups for a fee.
Big Island Commercial Services